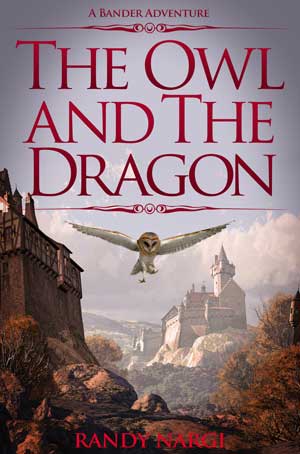 Hello Friends,
I'm looking for some readers who would like a free advance copy of my soon-to-be-released standalone Bander novel THE OWL & THE DRAGON in exchange for an honest review on Amazon and/or Goodreads.
If you are interested, please complete the form below and I will get back to you ASAP.
Thanks,
Randy
---
Title: The Owl & the Dragon, A Bander Adventure
Genre: Fantasy, Sword & Sorcery, with mystery/thriller elements
Length: Approximately 75K words
Format Available: Kindle ebook
Description: Hytwen and Ortwen: two remote villages on the southern edge of the Empire of Harion. Separated by a misty lake. And a deadly family secret. When ex-Imperial Investigator Bander arrives in the village of Hytwen, ragged and half dead after a savage attack on the road, all he wants is the aid of a healer and a new pair of boots. But he's soon pressed into service by the wealthy lord of Hytwen to find a twelve-year-old girl who's been abducted from the manor. Everyone suspects the neighboring village, and with the drums of war beating, time is running out for the girl. As Bander digs deeper, he confronts a brutal gang of trained killers, a mysterious barmaid, and a sinister mage plotting destruction from the shadows. Soon it becomes clear that things aren't what they seem, and the hunt for the missing girl is just part of a diabolical mosaic of murder and chaos that threatens to destroy hundreds of innocent people. But not if Bander can help it.