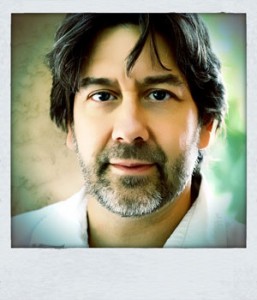 Randy Nargi is an award-winning writer and film director who lives in Central Oregon with his wife (and frequent collaborator) actress Jessi Badami. Mr. Nargi grew up in New York and has lived in London, Seattle, and New Mexico. He received his BA in Literary Writing from Trinity College in Hartford, Connecticut.
In 2003, Nargi wrote and directed the award-winning independent comedy film G-SALE. He is currently working on the LAND OF ENCHANTMENT series, a science-based franchise of paranormal action films and novels which explore the mysteries of New Mexico and beyond, including secret underground bases, cryptozoology, vanished civilizations, advanced technology, UFOs, and more.
Nargi is also the author of the FELLOWSHIP OF BANDER series of "hardboiled fantasy" adventures (a term he coined). The BANDER series has been described as "epic fantasy for people who don't like hobbits, dragons, and elves."
Before delving into the world of independent film and publishing, Randy Nargi pursued a career in marketing and advertising. He worked at several of the top advertising agencies in the world, created hundreds of award-winning commercials, and led marketing departments at companies like Mercata (Microsoft co-founder Paul Allen's first venture into group buying), early social networking site Classmates.com, and Drugstore.com.